About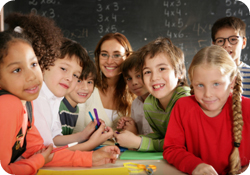 The California Subject Examinations for Teachers® (CSET®) program has been developed by the Commission on Teacher Credentialing (CTC) for prospective teachers who choose to or are required to meet specific requirements for certification by taking examinations. The CTC contracted the Evaluation Systems group of Pearson to assist in the development, administration, and scoring of the CSET. The CSET program includes examinations designed to help candidates meet the following certification requirements:
basic skills requirement,
subject matter competence requirement,
No Child Left Behind (NCLB) subject matter requirement,
educational technology requirement, and/or
competence requirement for a Bilingual Authorization
The examinations of the CSET are criterion-referenced. A criterion-referenced test is designed to measure an examinee's knowledge and skills in relation to an established standard rather than in relation to the performance of other examinees.
Each test in the program is designed to measure a specific set of knowledge and/or skills. The sets of knowledge and/or skills for all examinations of the CSET were defined in conjunction with committees of California educators and approved by the CTC.
Top of Page